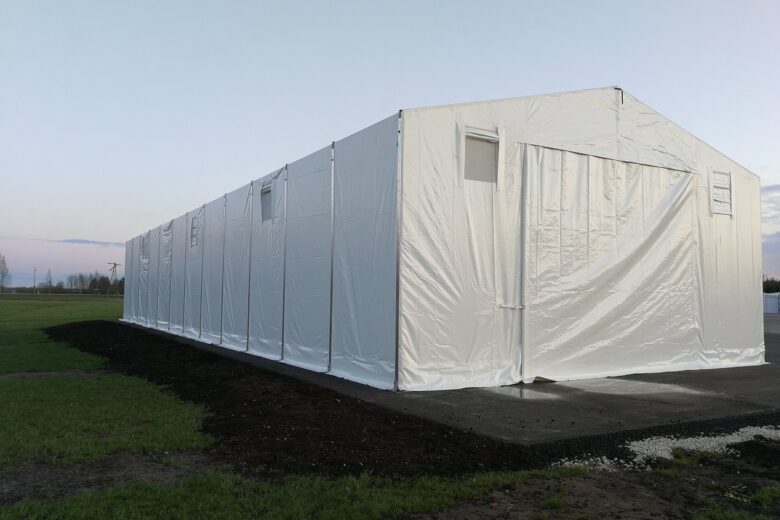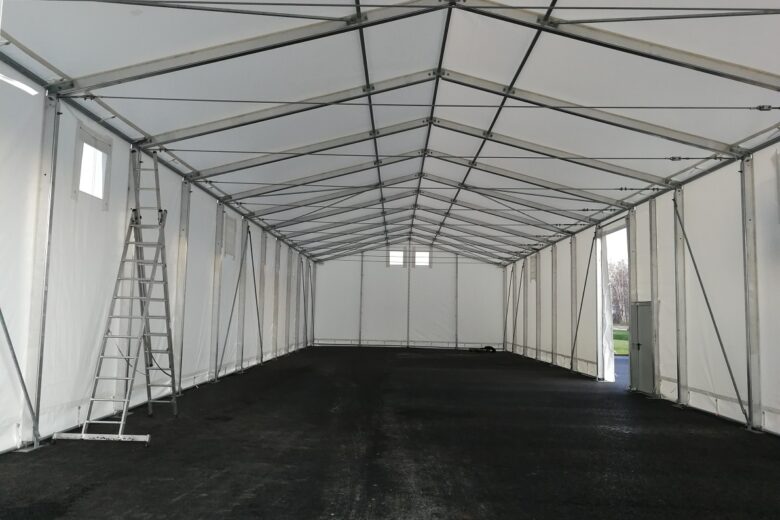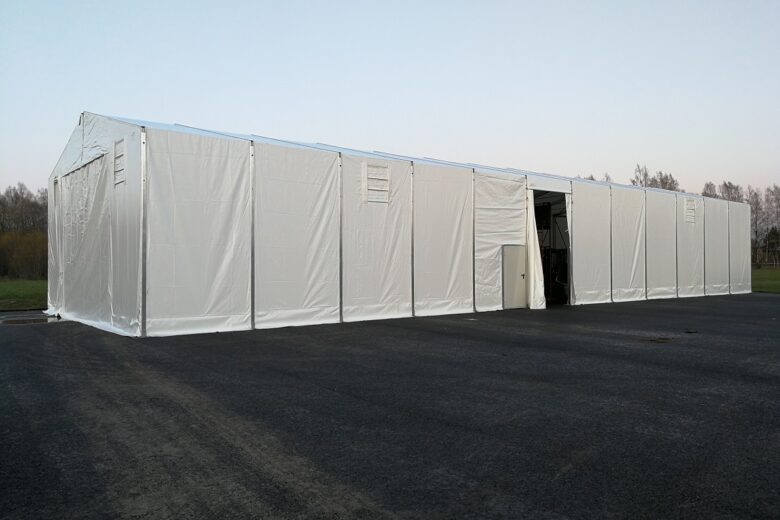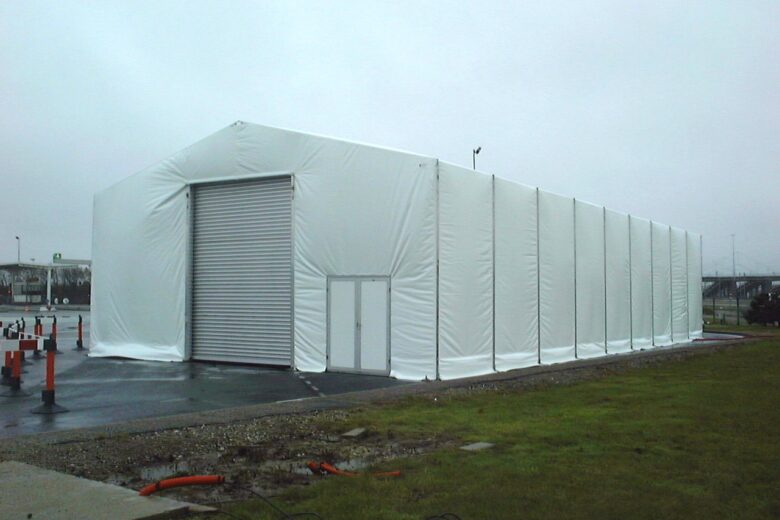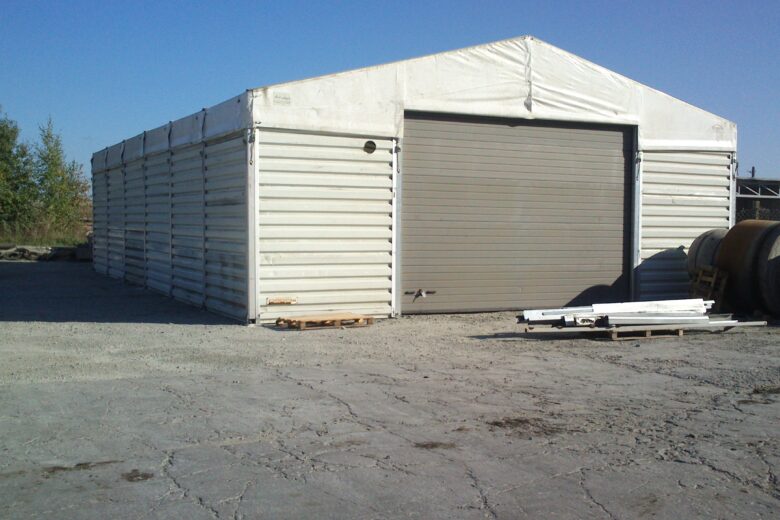 Storage tent S-75
Width options: 5m; 7,50m; 10m; 12,50m; 15m; 17,50m; 20m
Length options: bay distanc extensions by 2,5m
Side height options: 3,5m
Durable aluminum frame with steel connectors. Available for order with either PVC covers or ISO wall panels.
Many different additional options as personnel doors, roll-shutter gates, sliding PVC gates and more.
Approximate manufacturing and delivery within 6-8 weeks.
If you'd like to order – add product to cart, choose primary options and send us request. We'll contact you to discuss details to make a quote.