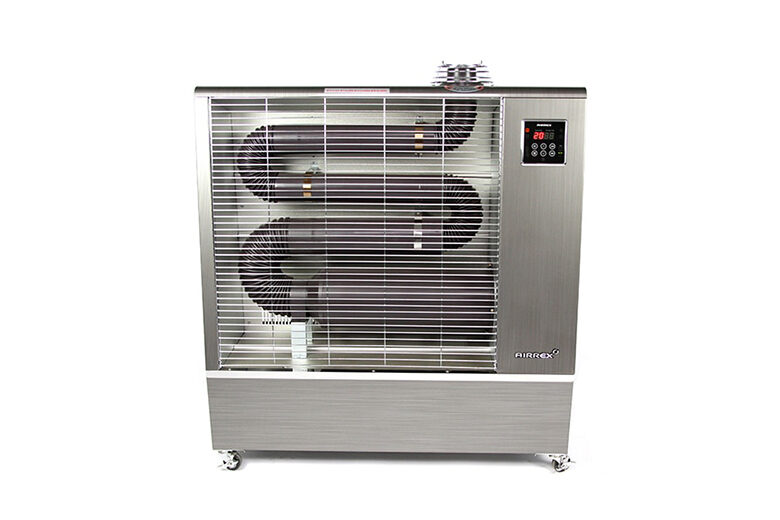 Dieselradiator 15kW
Diesel radiator Airrex AH-300
Heating power: 15kW / h
Fuel consumption (diesel): 1.05-1.24 l / h (for continuous heating)
Fuel tank capacity: 45 L
Unladen weight: 41kg
Dimensions: (W x W x H): 950 x 305 x 1000mm
The Airrex AH-300 heater has 12 different safety systems, making it an extremely safe device. The heat radiated from the heater is not combustible, the surfaces of the device are not hot. Commissioning the heater is extremely easy, as no stationary installation is required. On the wheels, the heater is easy to roll to the desired location. The Airrex AH-300 is very quiet: its noise level is only 48 dB.
The device has an oil burner equipped with an electric fuel pump, which directs the combustion gases through a ceramic-coated pipeline, from which the heat leaves as infrared radiation. Normal ventilation is sufficient.
Price does not include fuel and VAT.
available products
1 item
You maybe interested
in also